EAST HILL INN
2905 - 26 Street, Vernon, B.C. V1T 4T7
Phone: 250-558-1441
Website: easthillinn.com
Email: stay@easthillinn.com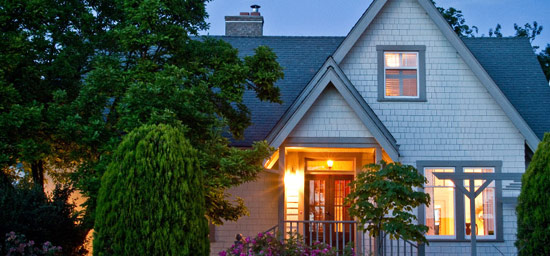 The East Hill Inn was built in 1929 by Leighton Tripp, an international accountant and his schoolteacher wife, Osberta. The house was designed with steeply pitched roofs, which formed a succession of three gabled ends as seen from the street. The overall design has the feeling of medieval revival.
Kevin Spetifore purchased the property and moved to Vernon in 2009 as a place to create art amidst the peace, beauty and camaraderie of the Okanagan. In 2012, he opened his doors to guests searching for a home away from home.

Ask Kevin about week long rates.
RICHMOND HOUSE
4008 Pleasant Valley Road, Vernon, B.C. V1T 4M2
Phone: (250) 549-1767
Website: http://www.richmondhousebandb.com
Email: richmondhouse@shaw.ca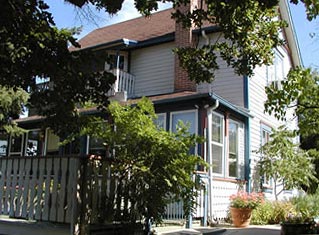 Richmond House is just a few minutes from downtown, close to restaurants, shopping and et cetera. It's a heritage Victorian home, built in 1894 and recently renovated.
The couple who run this Bed and Breakfast does a great job in providing a comfortable home base for workshop participants. Ask them about their week long rates.
SCHELL MOTEL
810 - 35 Street, Vernon, BC, V1T 6B5
Phone: 1 (250) 545-1351,
Toll free reservations: 1-888-772-4355
www.schellmotel.ca
Schell Motel offers good rates for week long stays so this could be a good alternative to more expensive places.
TIKI VILLAGE
2408 34th St, Vernon B.C. V1T 5W8
Phone: 1 (250) 503 5566,
Toll free reservations: 1 800 661 8454
www.tikivillagevernon.com
Tiki Village is another option, similar to the Schell Motel with special rates and an accessible location (both are relatively close to Bella Vista Rd)
You can also check hotels in Vernon folllowing this link:
http://www.hotels.com/de1634366/hotels-vernon-canada/
Camping in the Vernon area is also an option: http://www.vernonlodging.worldweb.com/Campgrounds
Workshop Links