These photographs show a few of the many memorable
workshops I have enjoyed since 1993.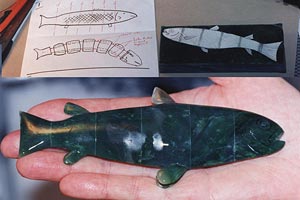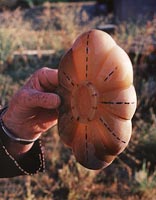 Alan Rowlands lived in Calgary, originally from the UK. He came to do a workshop with me every summer for 4 years in a row. He was a retired chemical engineer with a passion for jade.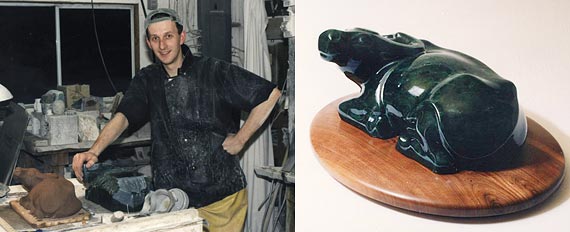 Andy Tanser is an accomplished sculptor from Cambridge, England. He mostly carves limestone and marble, but with a commission to carve a jade water buffalo, he came here to Vernon in the middle of winter with his maquette and a lovely block of CDN Jade purchased from Jade West ( Surry B.C. ) He requested a 10 day workshop to make sure he accomplished enough of the roughing out stage before completing the piece at his own studio in Cambridge.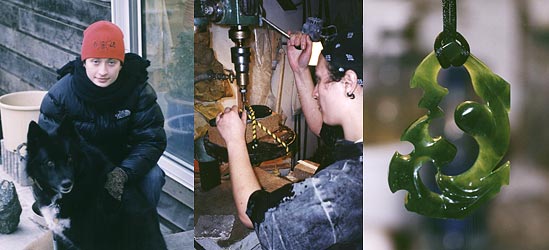 Natacha Furlan made this wonderful pendant during her session in December of 2002.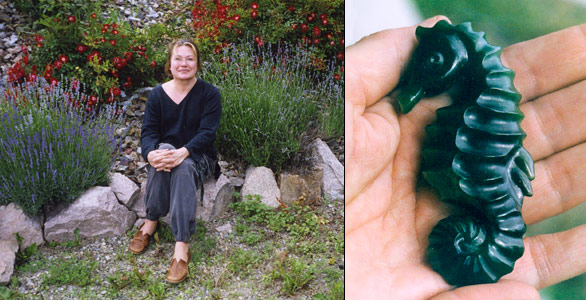 Jennifer Fenner included a jade workshop in a North American tour with her husband Gordon. She worked long and hard to produce this highly detailed, well articulated seahorse!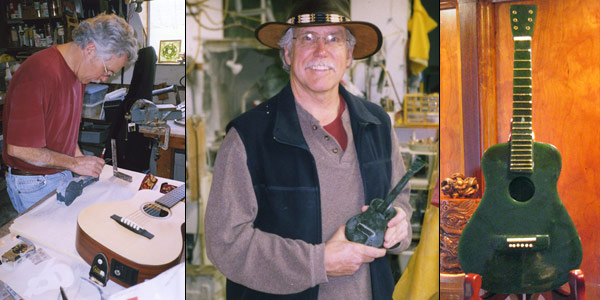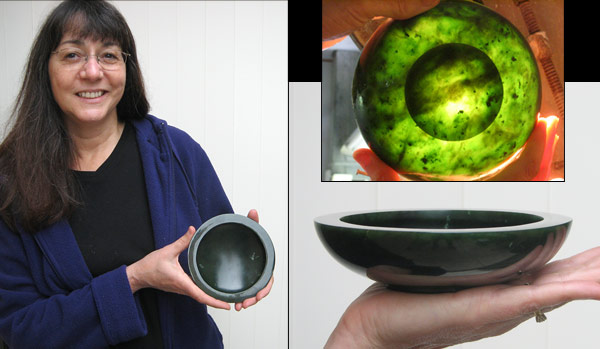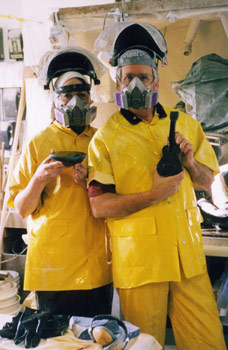 I met Mark and Janet Hilton at the California Jade Festival which takes place every year above Jade Cove, along the Big Sur coast.

They were interested in learning the techniques for carving jade, and by the end of the weekend, they had decided to come the following spring together to take this first step.

The results after their session, was remarkable. Both however are well versed in working different materials, Mark with wood andJanet with her glass. This helps immeasurably as far as handling tools and feeling comfortable in a studio enviornment.

Janet's bowl was carved without the assistance of a lathe, which is always a challange! It is polished on the outside with a matt finish on the inside. We used vintage Ogden B.C. jade for this project.

Mark finished his amazing guitar over the next few months at their home based studio, and both their pieces were proudly displayed at the 2006 and 2007 Jade Festival, with the blessings of Jade Haven Galleries.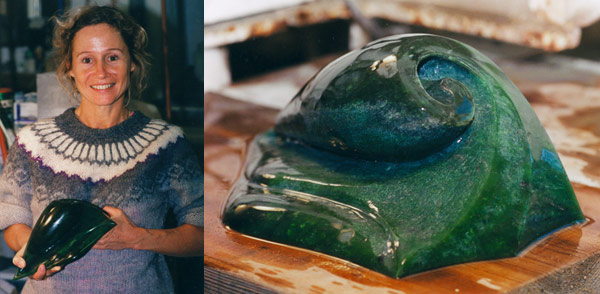 Anna Vejlens created a very pleasing shell/wave form during her workshop held in September, 2002. She and her husband were in Canada visiting with family before heading back to the Cocos Keeling Islands off the coast of Australia. Both are doctors practicing there at the time.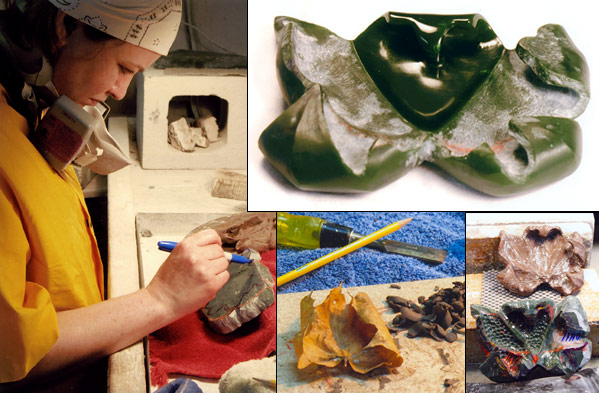 Angela Hocker had been holding off on a jade workshop for years, until her busy life would permit a week away from her family. Finally the opportunity was realized over the spring break in 2007. Her eldest daughter came as well to ski at Silver Star, Vernon's Ski Resort."

Her project was not an easy one, especially for the first attempt. We managed to take a portion of the leaf to a polish, leaving the rest of the roughing out, refining, sanding and polishing for her to complete at home.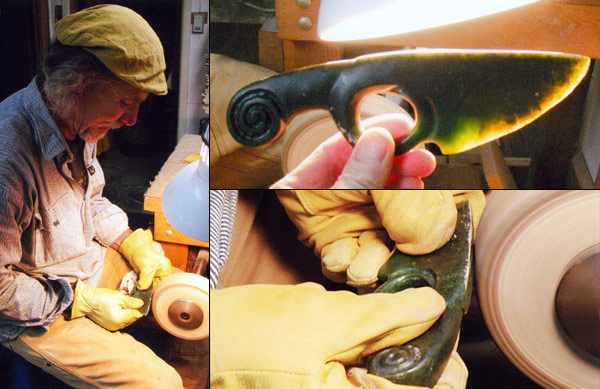 Christopher Larson from Northern California, has long been fascinated with jade and has also a keen awareness and appreciation for ethnic art forms. He is currently investing in tools and equipment that will make his jade carving studio a fully functioning space.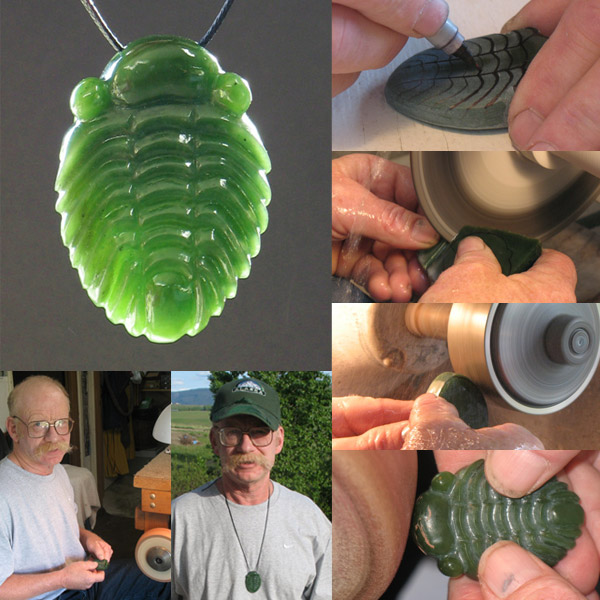 This Trilobite Pendant was created by Bruce Blatherwick from Montana USA in 2009.